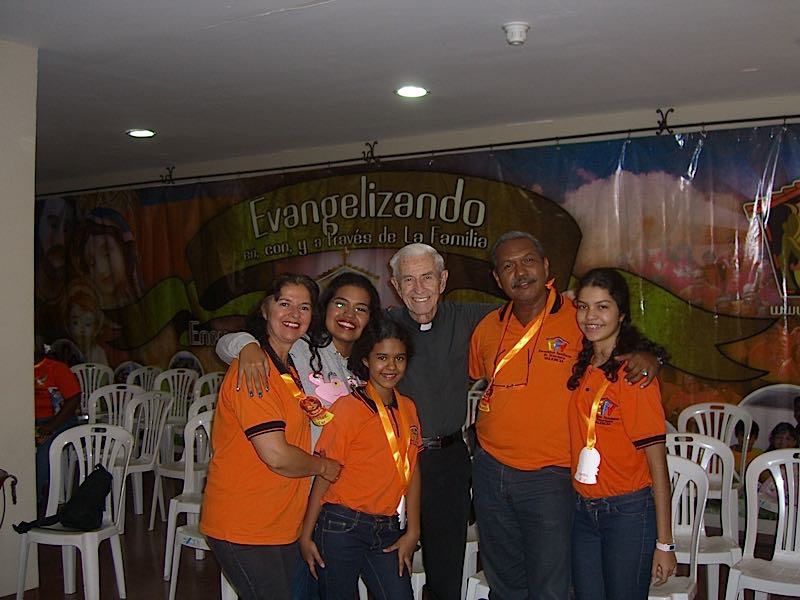 FIRES Family Encounter helps you and your family to find a sacred place to discover each other in new ways, to listen, to talk to, to forgive and to heal.
There is an urgent need for discovering ways for parents and children to encounter one another, to reconcile and to have intense and profound communication among themselves. That is the specific mission of the Family Encounter, already experienced in a number of countries throughout the world. – Spain, Mexico, Costa Rica, Guatemala, Venezuela, America, Japan, Philippines, Hungary, Slovakia. The Family Encounter was born with absolute faith in the mysterious thermonuclear energy that lies deep in each family and that is "liberated" when parents and children truly encounter one another.
The Family Encounter was born with one great hope – to transform the old families into new families for new times. It was born with a passionate love for the millions of human beings – children, adolescents, young people, adults, and old people -who walk alone down the streets of cities and towns, many turning to sex, alcohol, drugs, suicide, delinquency while looking for true love.
The Family Encounter is meant to be a humble and effective answer to the worldwide threat to the family that is being drowned in a more and more materialistic society. You, the chosen ones of this springtime of the family, are developing within you a reply that you will proclaim it to a world that does not believe in, does not hope for, and does not love the Family.
Virtues and some traditional family values to admire – watch this video clip
---
The Special Bond between Mother and Child
---